A wedding is a memorable time, not only for the couple saying the vows, but for all the near and dear ones as well, and while there is no dearth of wedding venues and themes to choose from, everyone hopes for something unique and exclusive to mark this wonderful day. For all those wishing to add rustic countryside charm to their weddings, nothing can be more attractive than a barn wedding.
Set amidst lush picturesque surroundings, the natural setting of a barn can give you ample options to decorate and use the space any way you want. However, it takes more than just selecting the right table accents or cutlery to ensure the event goes on smoothly when you book an Essex barn wedding. Here are a few things you might want to consider to plan a perfect wedding.
First and foremost, carry out a search for all the available options and then visit each one personally to avoid any unpleasant incidents later on. Online websites have attractive pictures of the venues, but these might not give you a complete picture of what actually lies ahead. Touring the venues gives you the opportunity to see the location for yourself and decide if it matches your expectations. Also, it should be of the right size to accommodate the number of guests you have in mind.
The location of the barn should be carefully checked, as it must clear and clean roads, making it accessible for all the guests. Particularly, you would not want to trouble the elderly guests, or the wheelchair bounds, by making them walk or move through the grass. As the open area around the barn can usually get muddy during rains, it is advisable to check for a paved parking lot with sufficient capacity.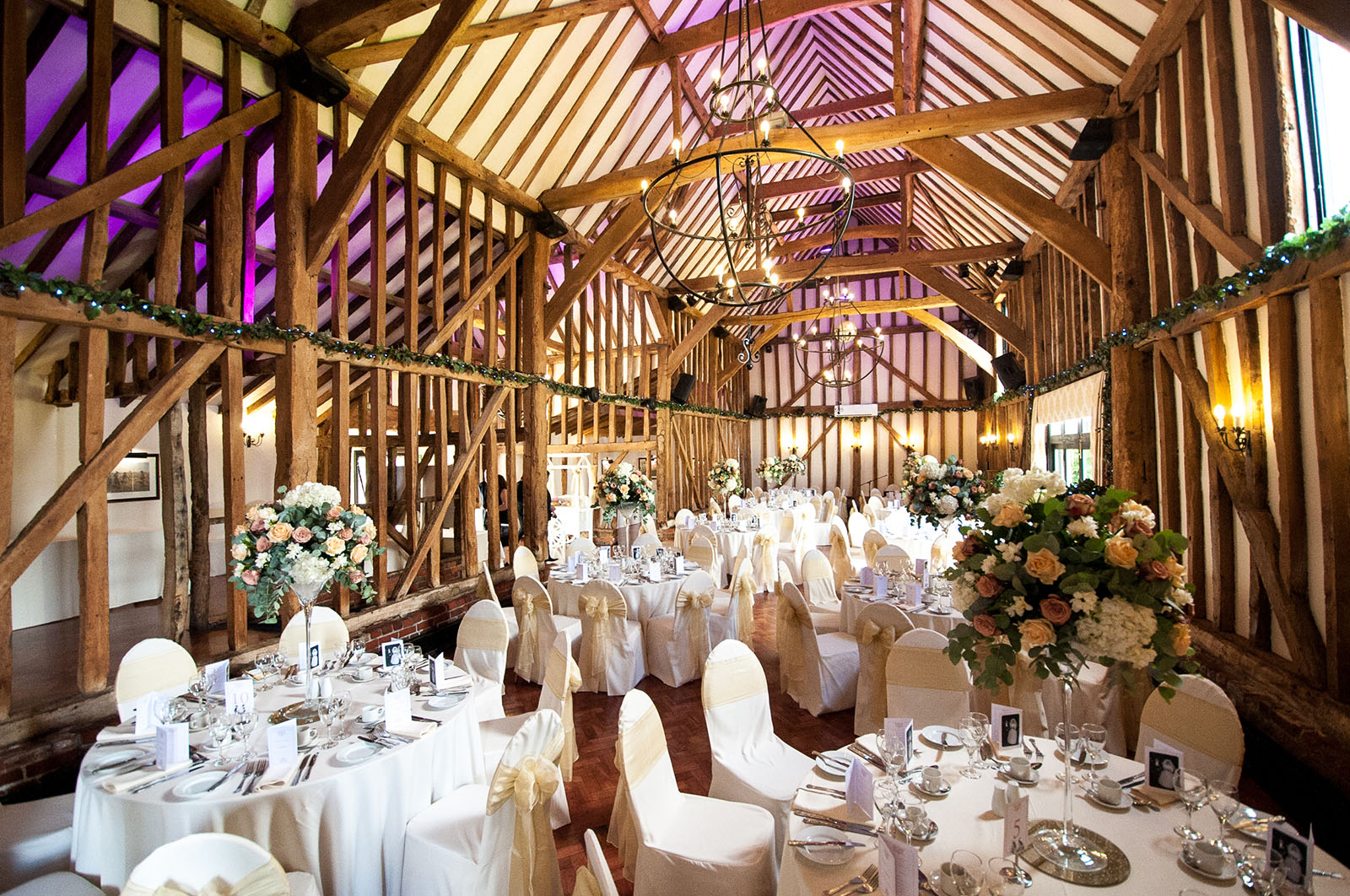 Next is the condition and size of the barn, as it should be ready to hold the event with the required amenities. Due to the lack of proper ventilation, the barns need to have heating and air conditioning facilities; otherwise, it can be quite inconvenient for the guests. Especially in humid and hot conditions, it is not wise to think that you can be fine without big fans or air conditioners.
Another thing to consider is that the ban is full service, which means it must have a bathroom facility for the guests. If this is not the case, then you might have to contact a service provider who can arrange for the same. Be sure to mention the kind of facility you are looking for, especially if it involves aged guests. Companies usually have a variety of options, complete with lighting and sinks, making it easier for you to choose from.
The budget should not be ignored when you book an Essex barn wedding, as nobody wants to compromise when it comes to planning a wedding. So carefully analyse all the costs involved, including the venue, décor, cake, photographer, music etc. and then look for a place that offers all you require without stretching your budget. You can also look for wedding packages, which are all-inclusive and don't even cost much, allowing you to enjoy your special day without any compromise.